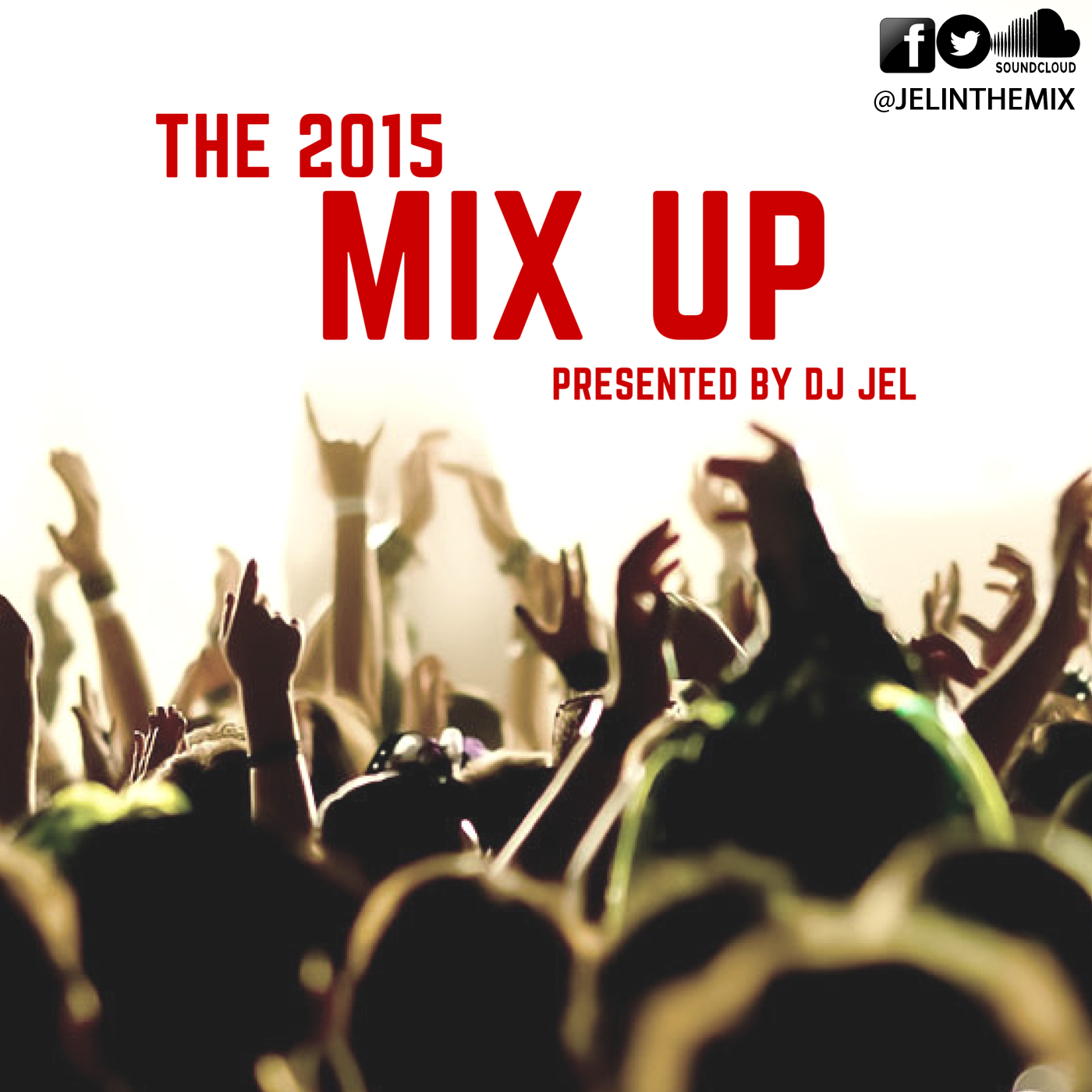 2015 THE MIX UP (MULTIGENRE MIX) | MIXED BY DJ JEL
May 15th, 2016 by jelinthemix
All kinda ting in the mix: Dancehall, Pop, 2016 Soca, Afro-Soca, Hip-Hop, Reggae and Latin Music.
Bend Down Pause- Wizkid
Nuh Boring Gal- Aidonia
Party Animal- Charly Blacks
Born To Wine- Shurwayne Winchester
Non Stop- Pternsky
Good Bye To My Haters- Mavado
True- Mavado
Best Friend- Popcaan
One Wine- Sean paul/Machel
Cheerleader- OMI
Locked Away- Adam Levine F. R-City
Bedroom Fantasy- Alkaline
A Bay- Vybz Kartel
Party- Vybz Kartel
Up- Alkaline
Tonight- Pternsky
My League- Mavado
Like 7- Mavado
Come Fi D Knockaz- Charlie Blacks/Press KAy
Wickeder Ride- Denise Belfon
Bounce On It- Trini Pternsky
Ginza- J Balvin
Cant Feel My Face- The Weeknd
Downtown- Macklemore & Ryan Lewis
Firestone- Kygo
Hula Hoop- OMI
How Deep Is your Love- Calvin HArris
Sugar- Rob Schulz
Holding On- Disclosure
Powerful- Ellie Gouldin/Tarrus Riley
Higher Place- Dimitri Vegas
What Do You Mean- JB Feat. D3 The DJ
Oh Gosh- Flipo
Unforgettable- Kerwin Du Bois/Patrice ROberts
Cheers To Life- Voice
Allez (Smooch Mix)- Teddyson John
Take Over Town- Bunji
Block The Road- Stownebwoy/Fay Ann Lyons
Oh Yay- Olatunji
Different Me- 5 Star AKil
Scene- GBM Nutron
All Ah We (Smooch Mix)- Peter Ram
Bum Bum- Third Bass
Temperature- Machel Montano & Travis World
How She Like It (Doc & Jes Mix)- Hypasounds
RGF Island- Fetty Wapp
Antidote- Travis Scott
Jumpan- Drake/Future
Hotling Bling-Drake
Give me a try- Will Chin & Sizzla
Let Your Hair Down- Magic!
Stylin- Proteje
Sudden Flight- Jesse Royal, Proteje
Rasta- Jah Cure
Give me a try- chronixx
Ghetto People- chronixx
well done-Kabaka Pyramid
Never Sober- Popcaan
Shabbda Madda Pot- Dexta Daps
Good Times- Young Thug/Popcaan
Door Bell- JAY Nahge
Classic Man- Jidenna
679- Remy Boyz/Fetty
Post To Be- Omarion
Lean ON- Major Lazer F. MO
Sorry- JB
Winning- Jimmy October
All Day- Kanye West
I.O.D- Sarkastic Ambassador
Planes- Jeremih/J.Cole
El Perdon- Nicky Jam & Enrique Igelias
Share
|
Download